Release date and free stories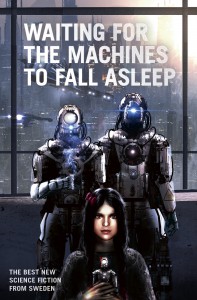 Great news!
The publication date for Waiting for the Machines to Fall Asleep is set to May 6th. The book will be available as print book and e-book, from Amazon.com and other distributors.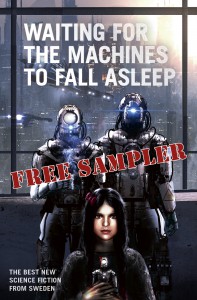 More great news!
If you find the wait hard, maybe a free e-book sampler can ease your suffering. The e-book is available now and features three stories: "Punch Card Horses" by Jonas Larsson and "Vegatropolis – City of the Beautiful" by Ingrid Remvall, as well as one bonus story exclusive to the sampler: "The White Ones" by Boel Bermann (who has another short, "The Rats", in the book). Get it as epub, pdf or from Google Play Books.